We're here for healthcare.
Our Mission of Empowering our Customers to Advance Healthcare™ is at the heart of everything we do.
Our Story
Owens & Minor, Inc. (NYSE: OMI) is a Fortune 500 global healthcare solutions company integrating product manufacturing and delivery, home health supply, and perioperative services to support care through the hospital and into the home. Owens & Minor drives visibility, control and efficiency for patients, providers and healthcare professionals across the supply chain with proprietary technology and solutions, an extensive product portfolio, an Americas-based manufacturing footprint for personal protective equipment (PPE) and surgical products, as well as a robust portfolio of products and services for patients managing chronic and acute conditions in the home setting. Operating continuously since 1882 from its headquarters in Richmond, Va., Owens & Minor is a 140-year-old company powered by more than 20,000 global teammates.
Aligned to Empower Healthcare
Owens & Minor is proud to deliver security and efficiency while driving value across the entire healthcare supply chain. With customized solutions, superior products, and tailored expertise across the full continuum of care, we're laser-focused on providing specialized, dedicated support to empower our customers as they provide critical patient care.
Over 135 Years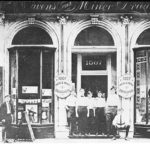 1882
Owens & Minor Drug Company opens its first location in downtown Richmond, Virginia
1966
Purchase of A&J Hospital Supply of Richmond, Virginia, marking beginning of enduring commitment to medical/surgical distribution
1988
Owens & Minor, Inc. begins trading on the NYSE under the symbol OMI
1990s
Company launches OMSolutions and continues to expand, nearly doubling in size with acquisitions
2000s
Introduces third-party logistics, launches MediChoice brand, acquires Byram Healthcare and Halyard Health
2020+
Empowering healthcare throughout COVID-19 pandemic and leading the future of healthcare supply chain solutions
Industry-Leading Solutions and a Legacy of Service Excellence
4,000+
provider facilities served
20,000+
teammates worldwide
``Owens & Minor is a company with a rich history of serving the healthcare industry and providing customers with the solutions they need to deliver exceptional patient care. I am honored to work alongside our talented teammates and, together, furthering our Mission of Empowering our Customers to Advance Healthcare."
- Edward A. Pesicka, President & Chief Executive Officer of Owens & Minor
Environmental, Social, and Governance
At Owens & Minor, we fundamentally support the outcomes that further our Mission of Empowering our Customers to Advance HealthcareTM. We recognize our role towards a better world for our customers, Teammates, and the communities we work with. Through our inaugural ESG report, we are embarking on our journey to embolden our efforts as a responsible corporate citizen.